TKM recognizes that the flexo narrow web printing market requires ever increasing quality, flexibility, and customization. Our unique product developments allow you to meet these demands now and in the future.
Short on time, skip ahead to the bottom of the article and download our Flexo Narrow Web Solutions Brochure!
Discover our industry-leading doctor blades
TKM DuroBlade
As the world's longest lasting doctor blade, our unique plasma ceramic tipped blade is perfect for the most abrasive applications. Designed for use with white inks, abrasive coatings, high cell volumes and gentle to the anilox. The DuroBlade is simply the longest lasting, best blade on the market.
TKM PowerPrint
PowerPrint is a high-alloy tool steel produced exclusively for TKM. The special steel structure has outstanding wear resistance and avoids contamination of the inking system from residual steel particles. This material is designed for longer lifetime with white and other abrasive inks and coatings. It is also designed for exceptionally long print jobs like continuous CMYK and extended gamut environments.
TKM OptiPrint
Our Premium carbon steel material outlasts and outperforms the competition. This steel contains less sulfur particles, thereby eliminating breakouts and burrs at the surface of the anilox roller and protecting your investment. The higher chrome content allows the OptiPrint to wear more slowly, uniformly, and break down into a fine powder, which prevents metal contamination in the ink system. OptiPrint is the ideal material for line, screen, and process work.
Expert Blade Analysis Service
We offer our customers a blade analysis that assists in determining possible print and blade performance issues. This analysis, combined with our consultation, will assist you in determining if the correct blade setup was used.
Blade Tips
See our blade tip variations below:
FlexoTip ESP – Parabolic tip optimized for use with single blade and chamber systems. Our patented ESP treatment will allow for immediate clean wipe, less burr formation, and reduced pressure; all of which will increase the lifetime and printing performance of the doctor blade.
Lamella – Pre-ground tip for best print quality when using high line screens and process colors.
Single Bevel – 15-degree single bevel tip for the cleanest wipe with single blade ink systems. It helps reduce UV ink spitting and provides a clean wipe on all anilox rollers including the highest of line screens.
Stable – This tip is designed to eliminate ink spitting at the highest press speeds for line, screen, and process work. The increased blade thickness and stable tip design prevents blade and tip deflection to give a superior wipe and increased longevity with UV and other high viscosity inks.
The World's Most Effective Anilox Roll Cleaner
TKM enpurex© is a remarkable development in cleaning fluids; it is specifically designed for UV, water and solvent based inks used in flexo printing. Ask us for a sample so you can see the results for yourself. Conventional cleaning agents are often based purely on aggressive chemicals and are either acidic or alkaline.
From doctor blades to cleaning agents and more, count on the experts at TKM US to provide you with the best solutions possible for your narrow web printing needs. Download our Flexo Narrow Web Solutions Brochure for more info or contact our team for enpurex© samples, doctor blade trials, or questions regarding any of services or solutions.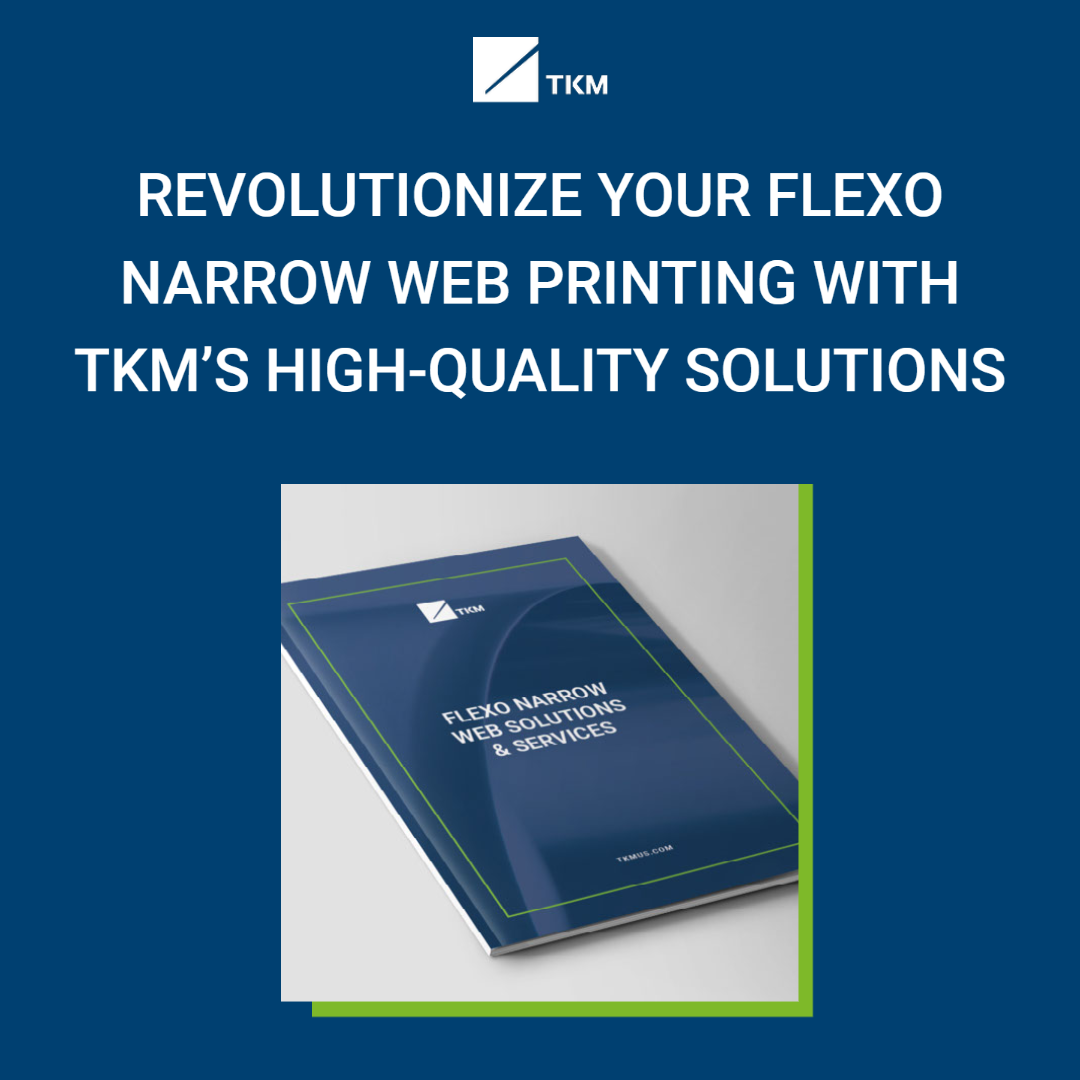 Download our new Flexo Wide Web Brochure! This brochure provides valuable insights on TKM Flexo Wide Web solutions and services, including technical specs, product features, and more.
Fill out the form and we'll send the download to your inbox!